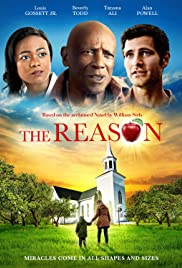 Опис:
When a mysterious man appears in a small town, unexplained miracles start to occur, changing the lives of everyone he meets. There's a mother whose five-year-old boy has leukemia, two doctors - one an atheist haunted by his past, the other a brilliant young oncologist who places all her hope in the power of modern medicine - and a blind pastor whose son hasn't spoken a single word in 38 years. All of them will be brought together by the presence of this stranger, who teaches them the true meaning of faith and hope.
Слично за гледање
Коментари
Clinging to the only life she's ever known, a headstrong woman (along with her loving parents) finds herself on the verge of losing her family's berry farm in the heart of the Smoky Mountains, to an...

Romantična komedija o djevojci radoholičarki koja počinje dobivati glazbene čestitke i pisma potpisana s tvoj tajni Djed Mraz. Jennifer (T. Ali) je trezvena i pragmatična bankarica, radoholičarka...